Engineered for tough operations
Heavy-Duty Opticruise gearbox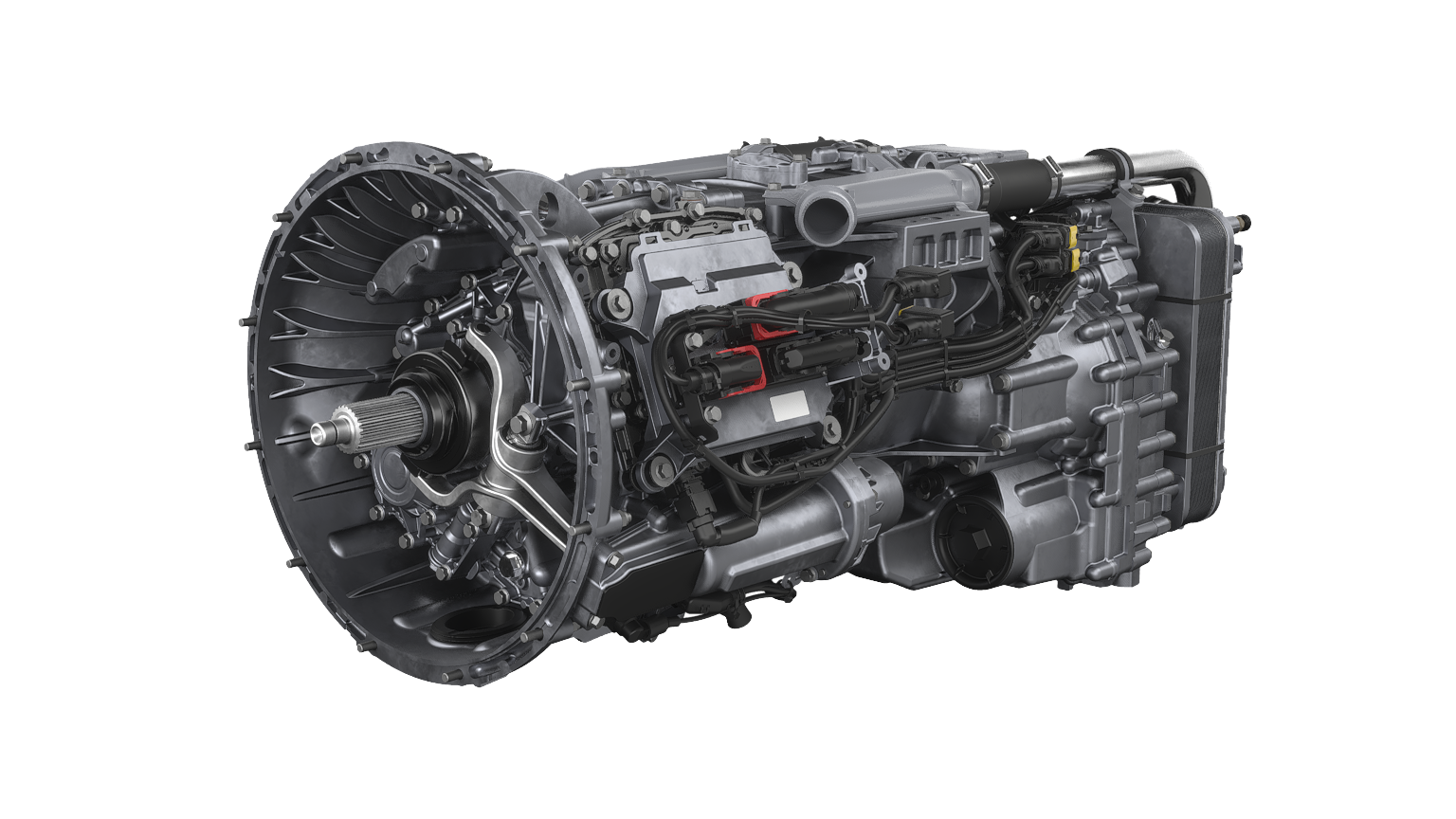 World-leading heavy-duty fuel economy
The heavy-duty Opticruise gearbox brings world-leading fuel economy to heavy loads exceeding 80 t. Optimised for arduous assignments involving high payloads in hilly and mountainous conditions, the heavy-duty Opticruise range is engineered to give you the ultimate control and drivability in even the most demanding situations.
Complemented by the rest of the groundbreaking Scania Super powertrain, 8% fuel savings can now be achieved even when using our heavy-haulage RB885 (80 t) and RBP835 (150 t) rear axles.
The new Opticruise is our quietest, lightest, and most efficient gearbox yet. This is delivered through a new aluminium-based compact geometric design, as well as improved oil flow distribution to reduce internal losses by 50%. 
Supporting higher output torque, faster axle gearing and seamless startability with heavier payloads, the Opticruise is engineered to perform in the toughest challenges. Its enhanced robustness and extended service life will keep your operations rolling for years to come.
Through a wider 14-gear ratio, including a shorter 'super crawler' gear, a longer 'overdrive' gear and up to 16 reverse gears, you can enjoy the ultimate control and comfort in even the hardest conditions. This is complemented by improved auxiliary braking and smoother, faster gear shifting.
Engineered using wider planetary gears and weighing-in just 5 kilograms heavier than the standard version, the heavy-duty G25 and G33 Opticruise delivers performance you can depend upon in hard conditions with high payloads.
Low-emission performance you can rely on for decades to come
Beyond world-leading fuel efficiency and performance, the new heavy-duty gearbox is a crucial step in enabling the emissions reductions demanded by heavy-haulage operators in the decades to come.
The heavy-duty Opticruise is available today on all engines up to 660 hp. Thanks to Scania's modular approach, you can customise your workhorse however like – from powertrain to chassis, and cab to exterior.
The world-leading Scania Super, now featuring the heavy-duty Opticruise gearbox, is not only the most fuel-efficient powertrain we have built, it's also the most robust and our smoothest drive.
Stronger than ever, carrying more than a hundred years of experience, the Scania XT range stands ready to take on your toughest challenges. The XT range can be tailored to withstand challenging surroundings, securing uptime and boosting productivity.