A watch for professional drivers
Apps that support your daily work
Our Apple Watch covers what's important on the road with two new apps. One that watches over the truck, and one for the driver.
The Scania Edition
The watch itself comes in a unique leather covered case, with a custom Scania leather strap and is bundled with a universal travel power adapter.
The Scania 140 V8 Bracelet
Make your watch even more special with a watch bracelet made from actual motoring history.
The truck
The Data Watch app connects to Scania's fleet management system and provides the most useful vehicle metrics directly on the wrist.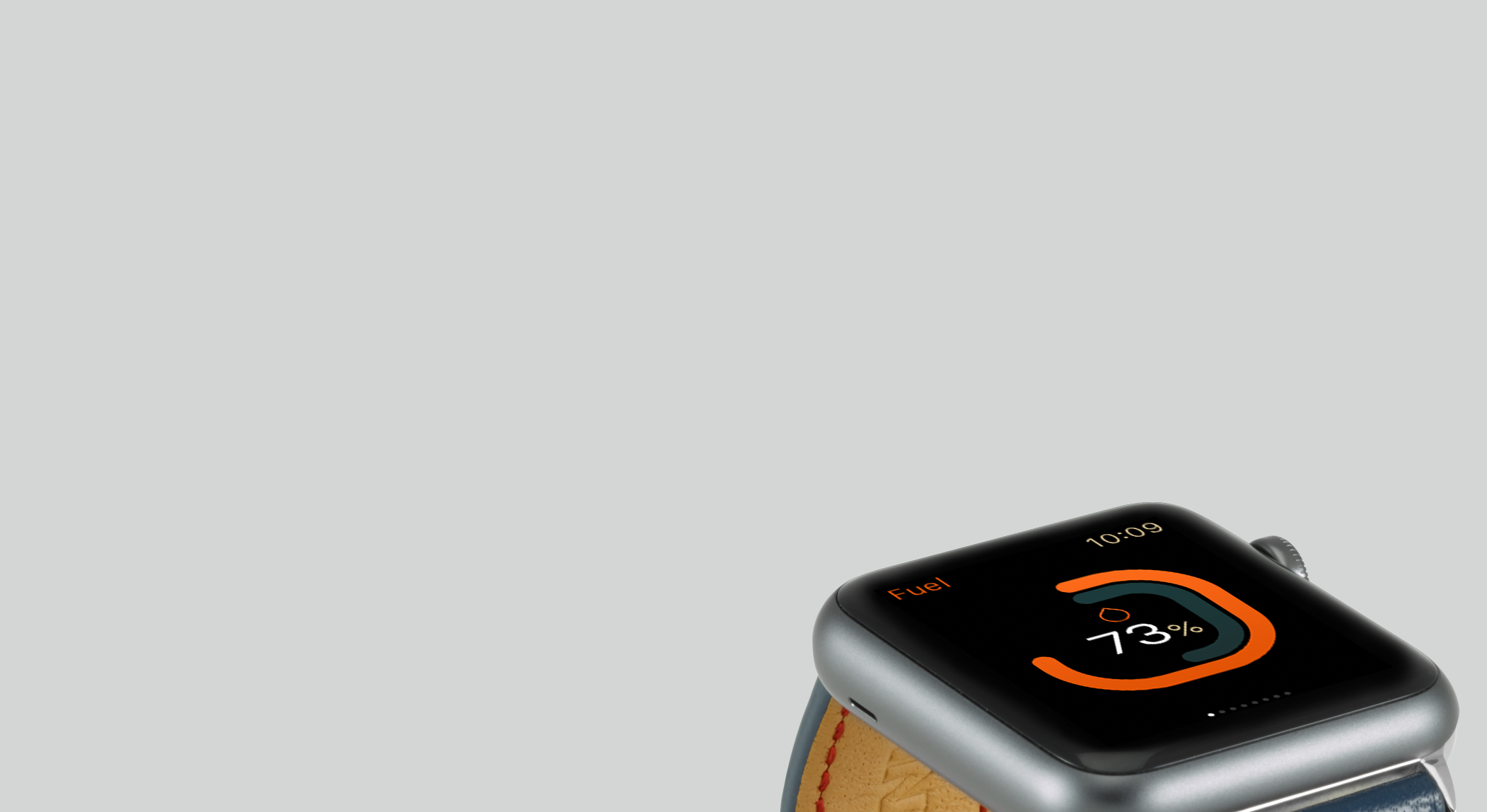 Instant overviews of current fuel and AdBlue levels as well as current average fuel consumption, contrasted with average consumption from the last seven days – all summed up with a nice at‐a‐glance consumption trend analysis.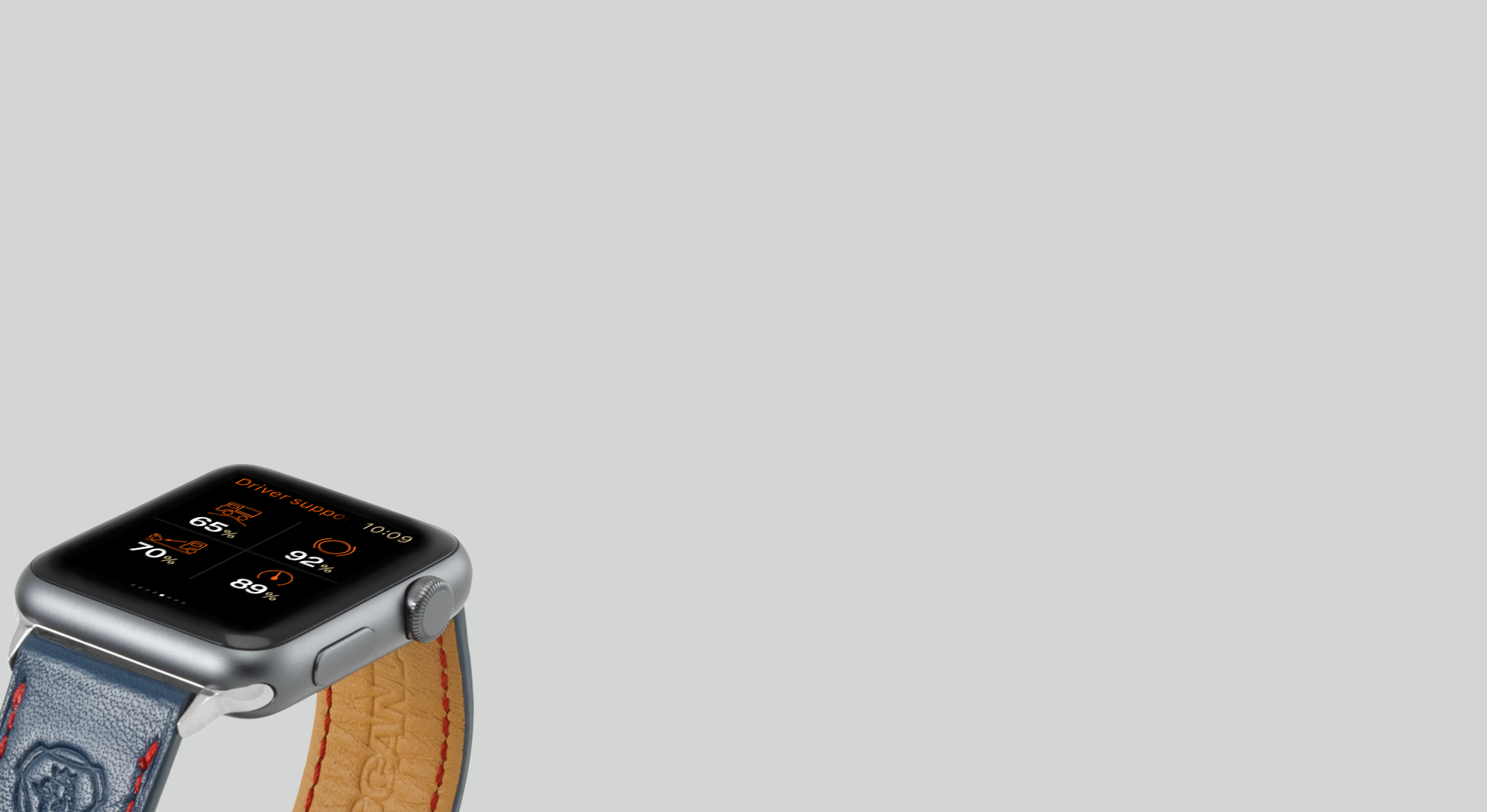 Analyses driving behavior over time and gives concrete and concise score values to help increase driving efficiency. Aiding in lowering both fuel consumption and wear on the truck.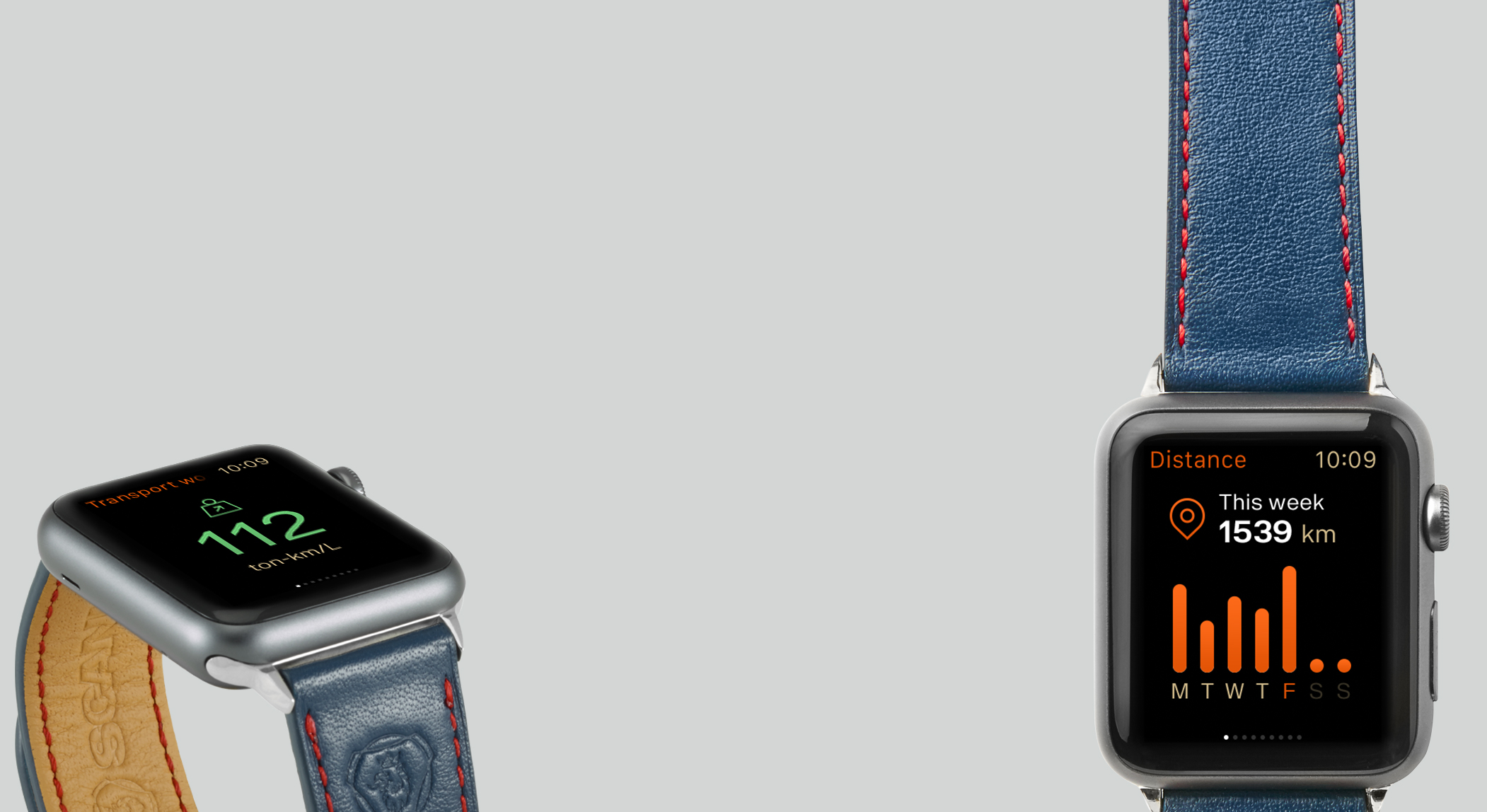 Information about average distance, speed, trend analysis, and data about current and weekly transport work.
The driver
The Watch Me app helps drivers to be healthier and more alert on the road with guided recovery strategies for both body and mind, as well as with fall detection and assistance. Alert driving is safe driving.