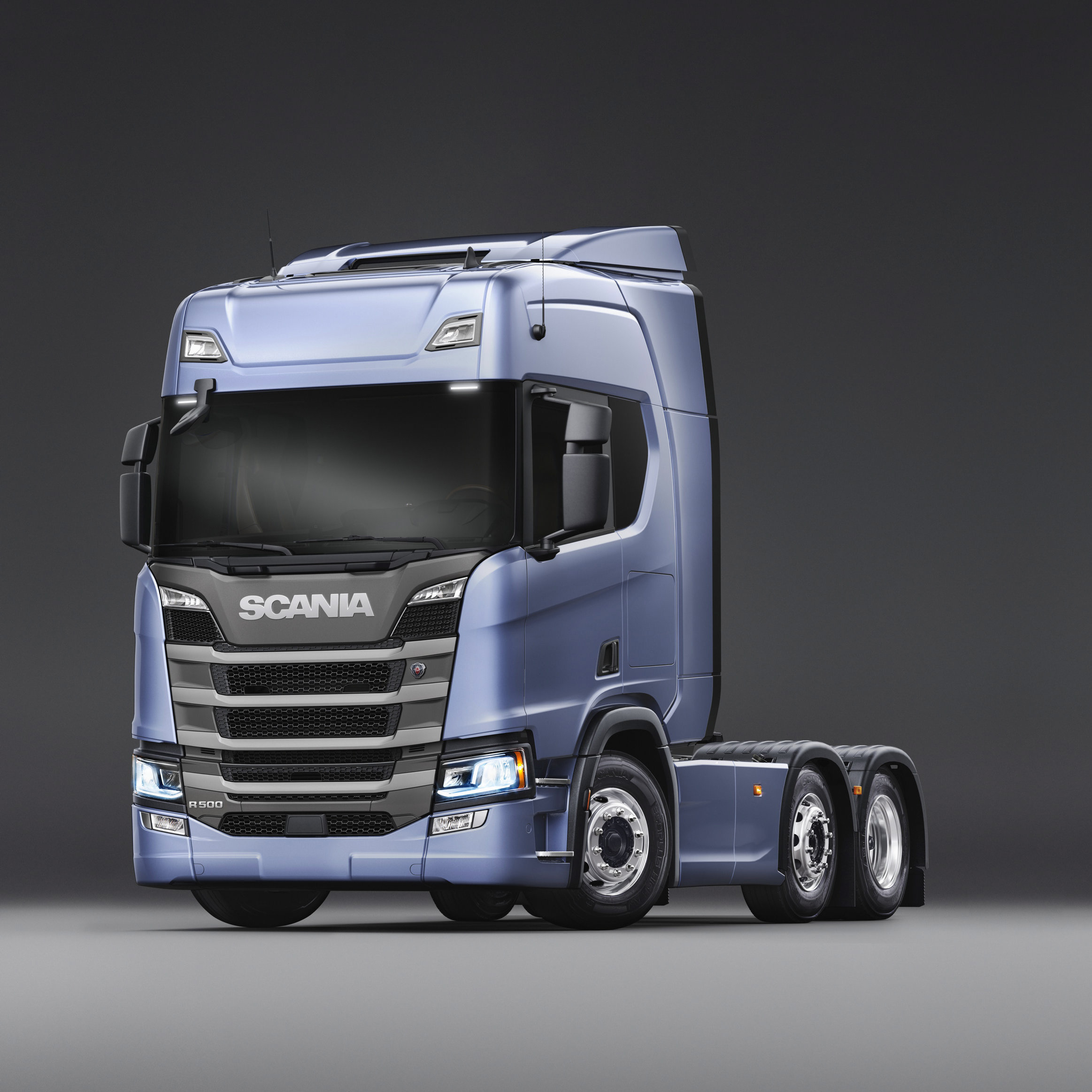 The most fuel-efficient truck on the road
The next generation Scania has come out on top in every fuel test it has entered since launch.

Since the launch of our 5% more fuel-efficient next generation Scania, it has not only received the Green Truck Award and excelled in the renowned pan-European 1000 points test, it also won numerous fuel tests on many markets.
We received an order for a white R500
so we built a green one
Since the launch of our 5% more fuel efficient next generation Scania, it has not only received the "Green Truck Award", it has also won numerous fuel tests on many markets.

We invited one of our customers to oversee the construction of his Next Generation Scania. To put into context just why and how that fuel efficiency is relevant to our customers. While at the same time providing insight into all the work that goes into every one of those important percentage points.

Even Aandal is the Managing Director at Elias Breivik, a transport company in Ålesund, Norway. What's important to him – and a notion Scania very much shares – is the fact that you don't just order a new truck. You order the right truck. A task that requires insight into how it's being used. 

 "Our truck dealer doesn't only know and understand my business needs, they know the topography around here." – Even Aandal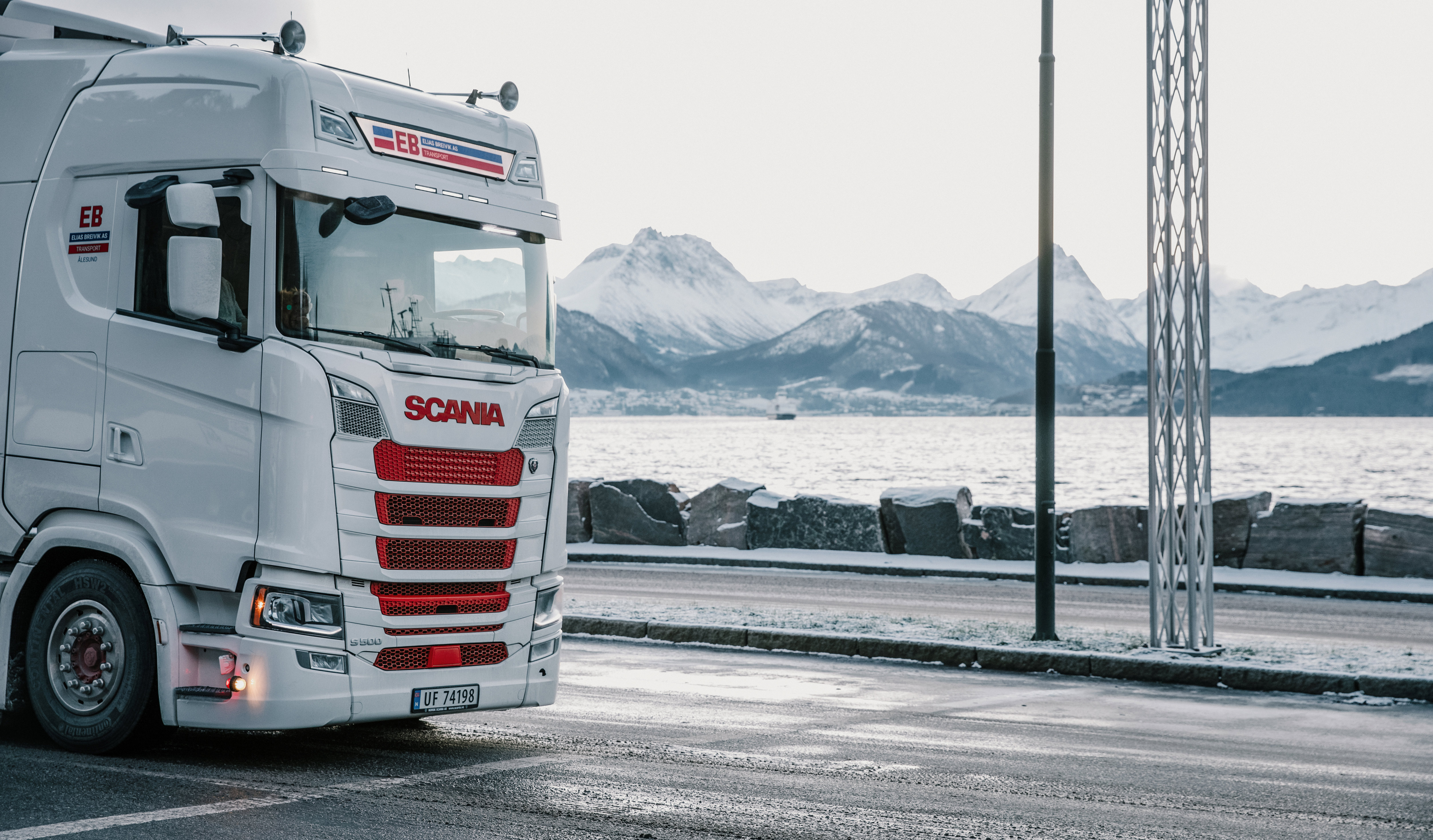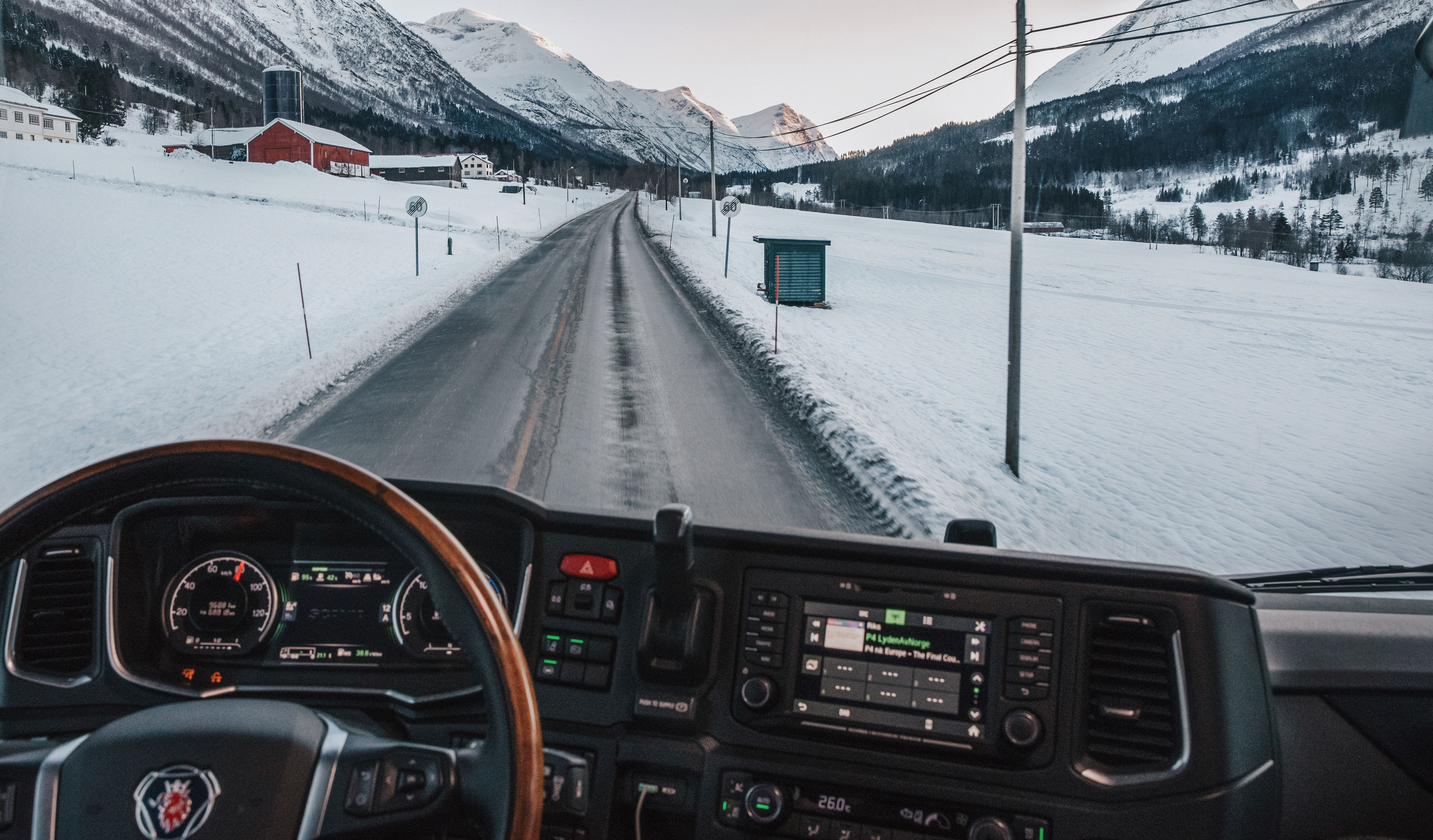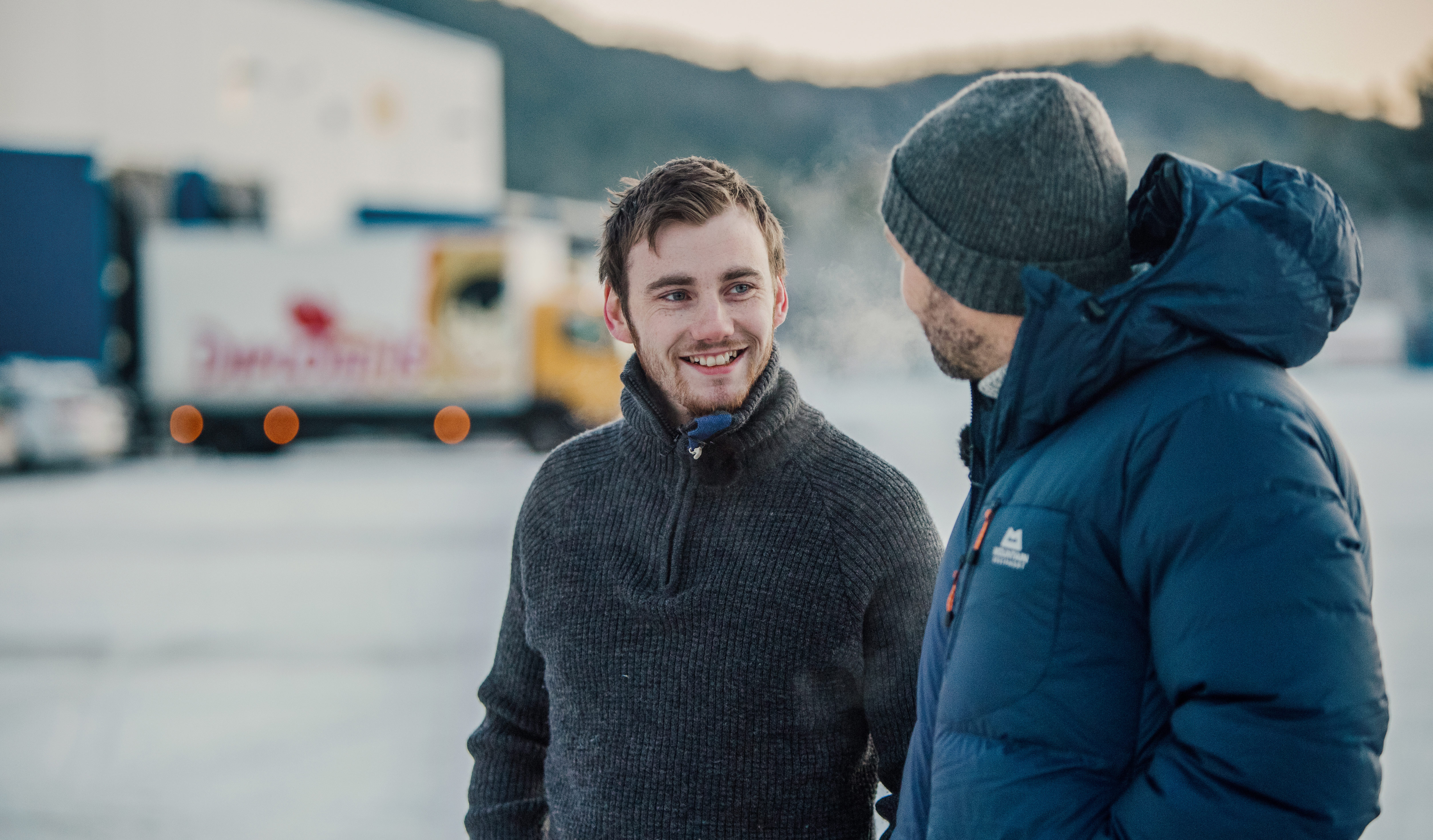 Even was born into the transportation industry – into the company started by his grandfather Elias back in 1935. And even though he started driving trucks as soon as he was old enough to get his driver's license, eventually he wanted to transition into running the business.

After getting a logistics and business degree from university, his job for the past 15 years has been just that. Running and growing the small family company into an operation with 45 employees and 21 trucks in continuous operation.

When Even arrives at Scania in Södertälje, it's a rainy Tuesday morning – and he flew in from the west coast of Norway just last night. Today is the day he gets to see how everything comes together – but it's not where the story begins. Neither for Even nor Scania.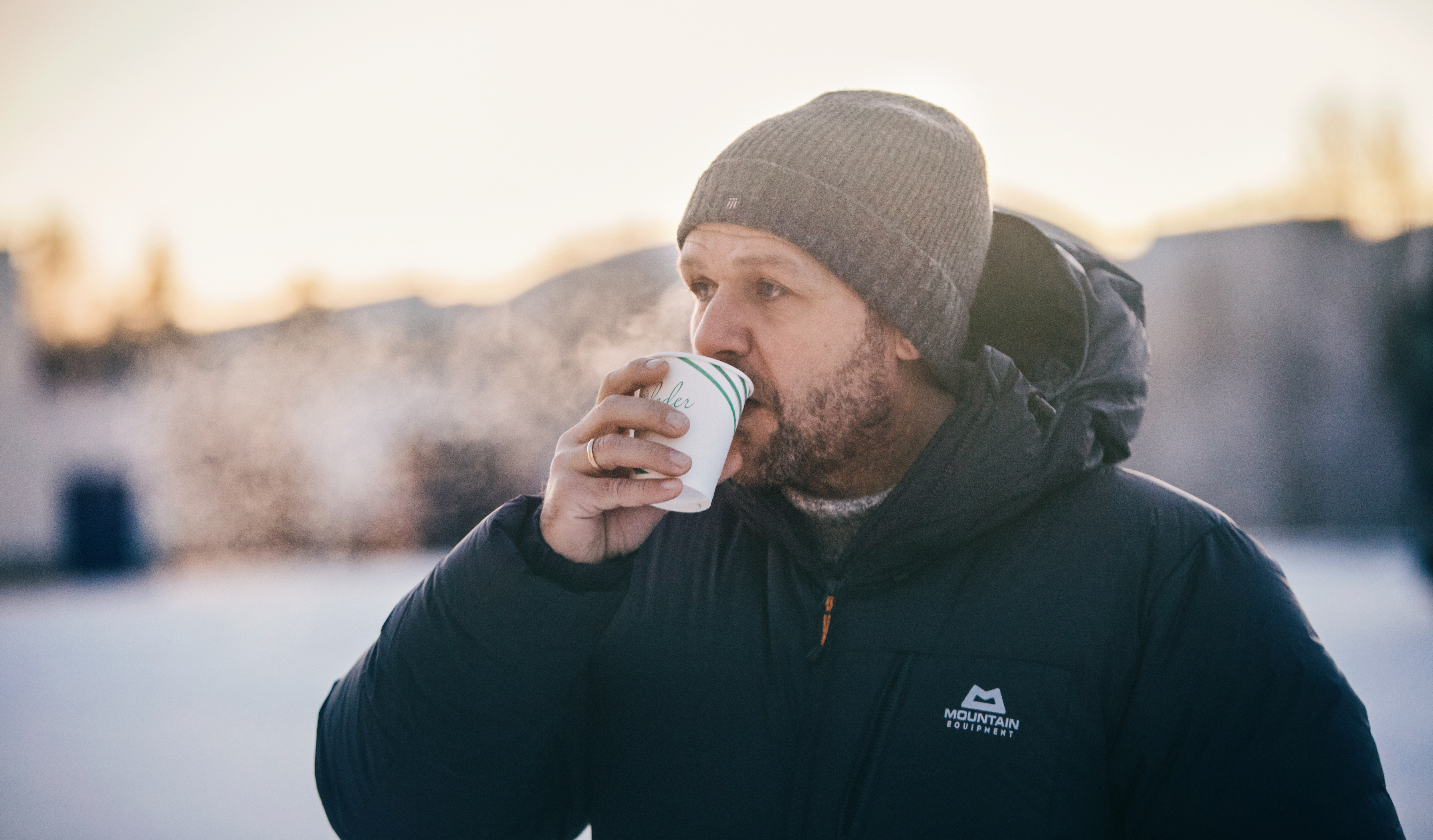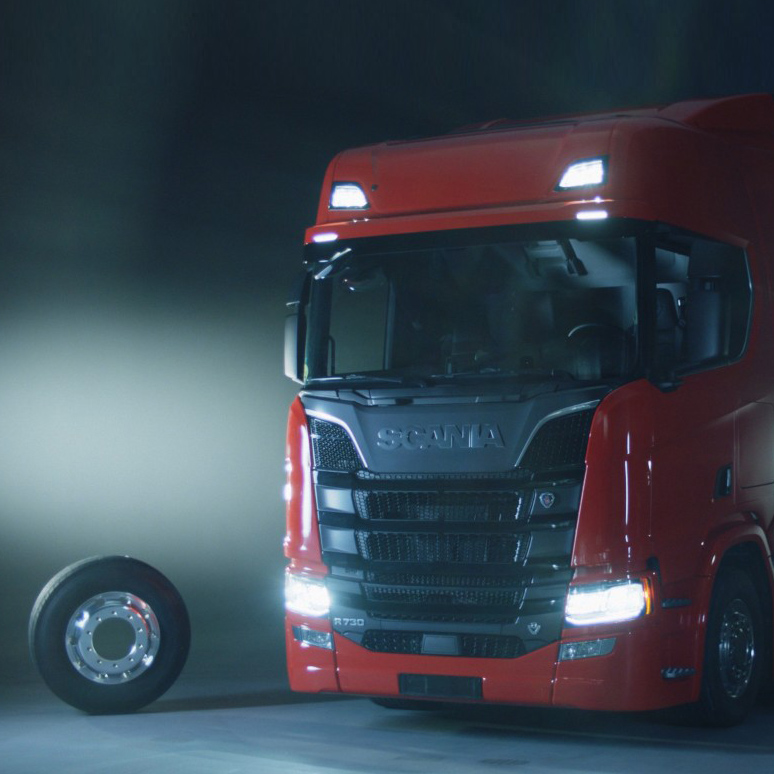 A tailored solution is the new premium
It's important to understand the different factors that affect your driving when specifying a vehicle. Anything from road conditions, average cruising speeds, to geography and topography – but equally so the nature of the haulage contracts the vehicles are used for.
 
When building a solution, Scania draws from the knowledge and insights from a worldwide fleet of over 300,000 connected vehicles. Not only providing real life data about every conceivable application, geography and vehicle usage – but equally so, the specific customer's past driving and service history.
 
So, by looking at live data from the customers own vehicles, and creating in depth analysis of driving statistics – every option can be tuned to maximise both the reliability, sustainability and of course the profitability of the customer's vehicle.
 
Create your own perfect truck. 
A truck fit for Ålesund, Norway
When it comes to the details – after all, there are thousands of options to choose from – input from the driver is crucial. And just like in real life, you have to make compromises and pick your battles. A balancing game between features, comfort and aesthetics on the one hand, and cost and fuel efficiency on the other.

But to make the right choices when it comes to less subjective matters, nothing beats actual data from Even's trucks. So, any order going to Scania is optimised based on data that has been logged over every driven kilometre.

Understanding that data is an important part of James Coopers job as a Product Manager at Scania. Making sure that his in-depth knowledge about the technical properties of the products can be matched to the client's needs and contexts. 
"Our starting point was to replace five V8's – and go for the 500 hp 13-litre engine." – Even Aandal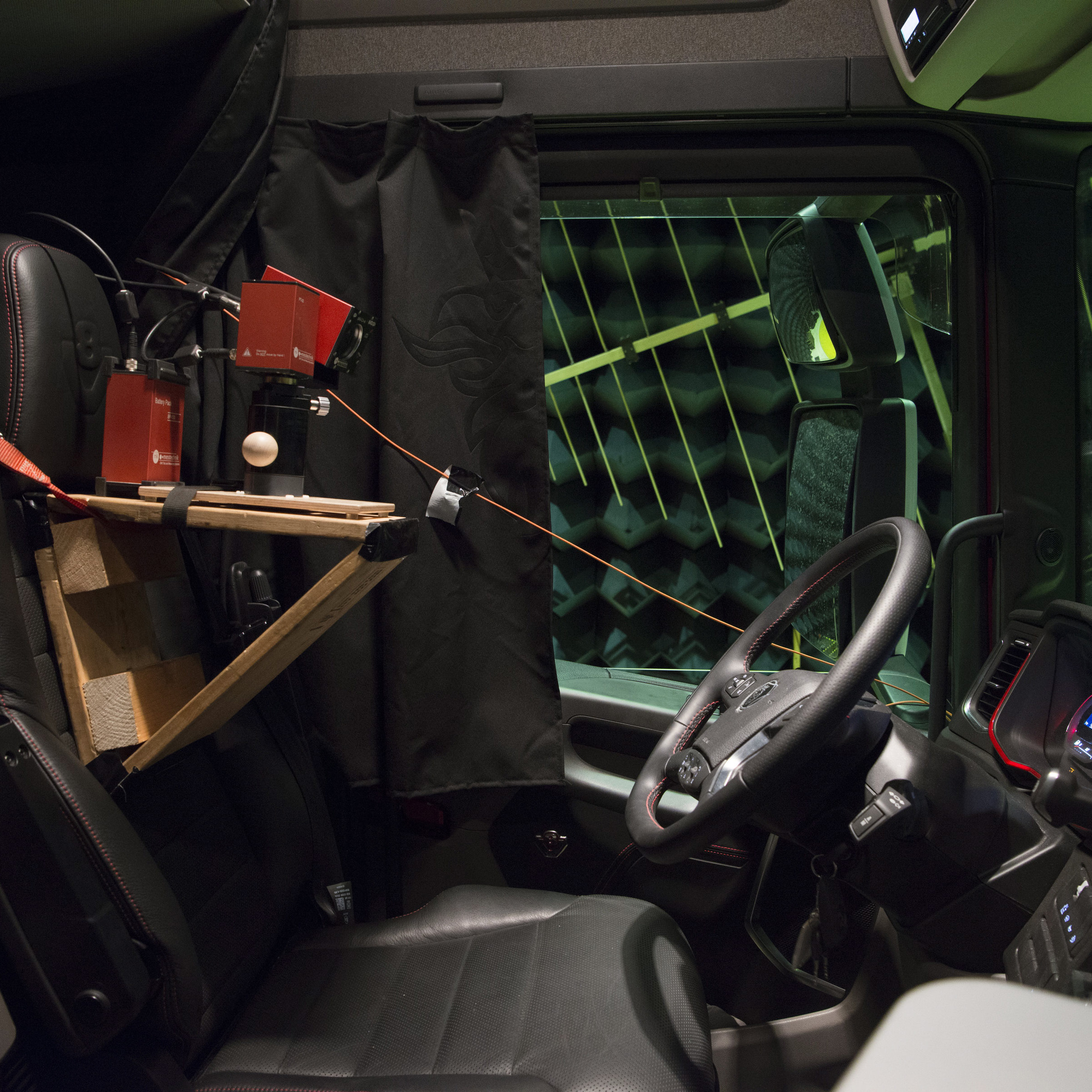 Fuel efficiency isn't a sprint
It's a marathon
A Scania engine has more than 500 major components – we are continuously evaluating and refining all of them.

Constant improvements on what may seem like minor details add up to substantial fuel savings in the end. Enough that we can attribute 3% of the promised 5% overall fuel savings in the next generation Scania to the engine and drivetrain alone. 

On site in Södertälje, we can find everything from a metal foundry and forge, a 3,500 engineer R&D department, a thorough test track and a state of the art climate lab able to reproduce all kinds of road speeds and conditions.

This enables iterative development. Taking concepts from the mind of an engineer, into a physical engine component, to the road, and then back again for review and analysis – all without leaving the Scania campus.
Södertälje, Sweden
From raw steel to the road
Every day at the Scania foundry, hundreds of tonnes of steel are melted down at over 1400°C and then poured into casting moulds. It's an awe-inspiring sight, and the perfect representation of the raw energy and power we know lies at the heart of a truck.  

As the engine blocks and other components settle down to a workable temperature, they enter the engine manufacturing plant – a building dominated by huge automated machines and robots. However, we get to learn that the closer we come to the finished truck, the more human hands are involved.

When we enter the engine assembly plant, James is there to greet us in person. He's our host for the day.

While walking through the complex, James stops here and there to point out some particularly interesting parts – now that we can see them in their context – on and in the engine.

"We have a patent on this process where we plasma-coat the cylinder lining to create a microscopic surface to hold on to the oil. It allows the pistons to move with less friction. So, this is one of those hundreds of things that help you save fuel." – James Cooper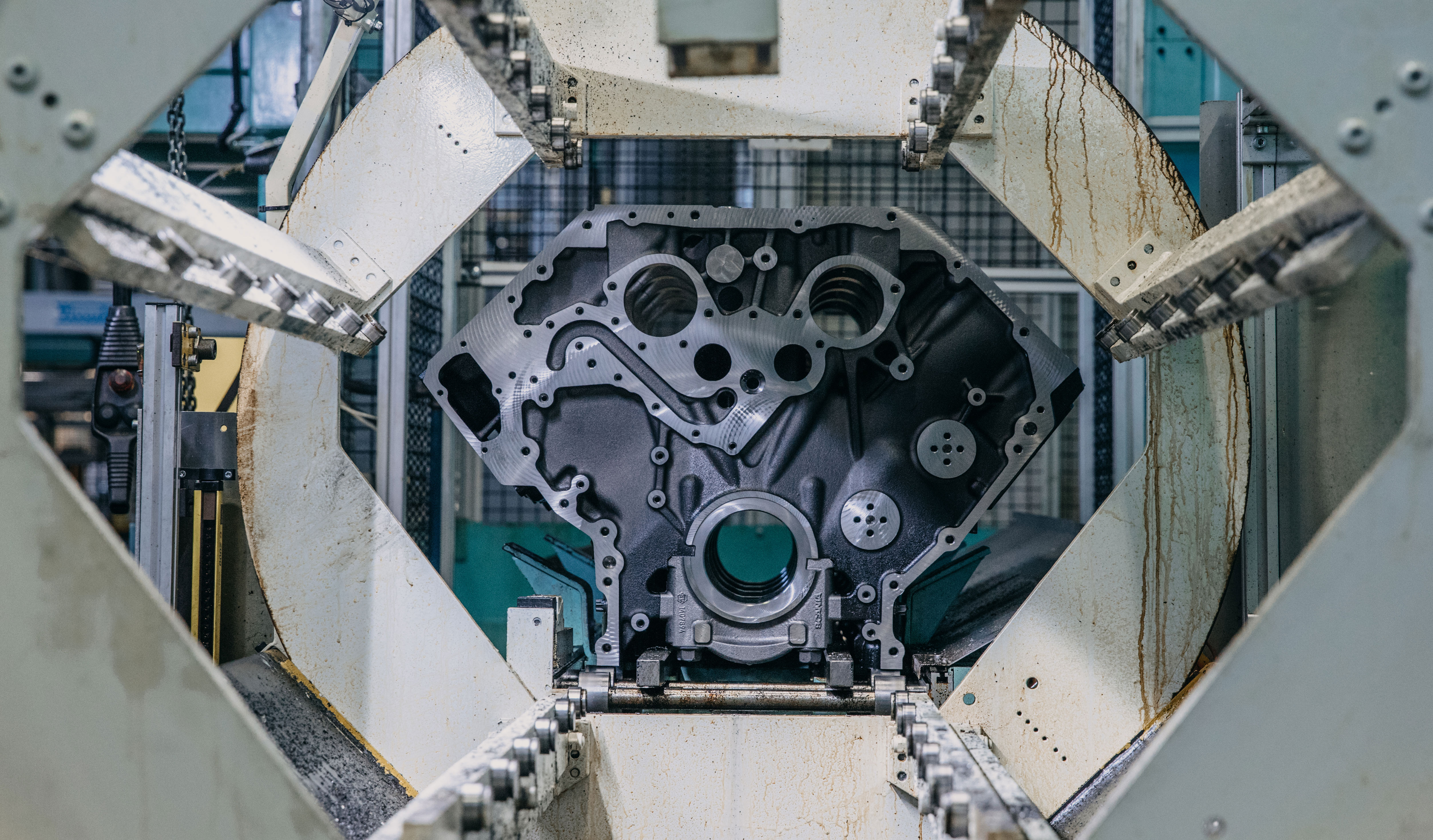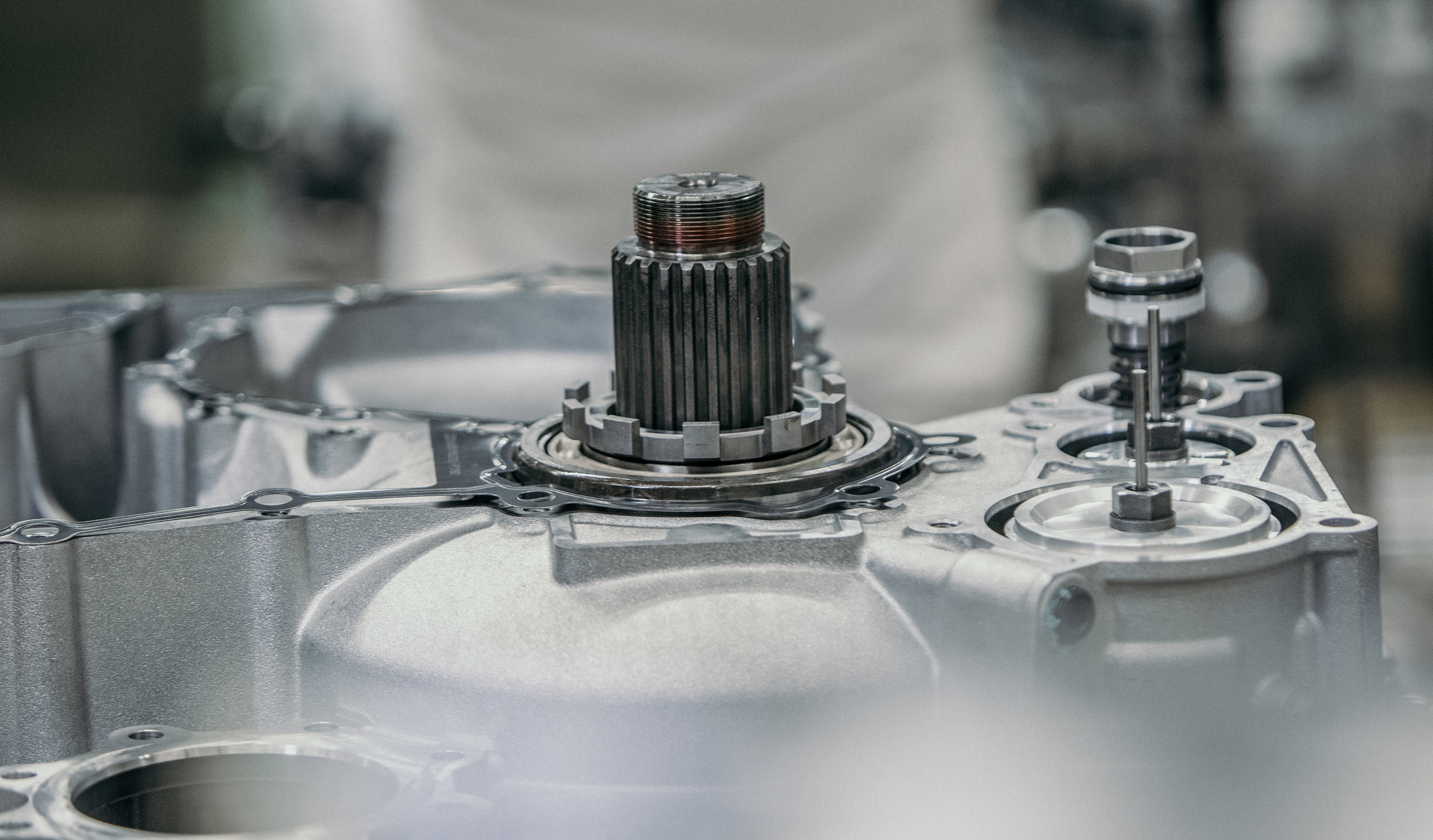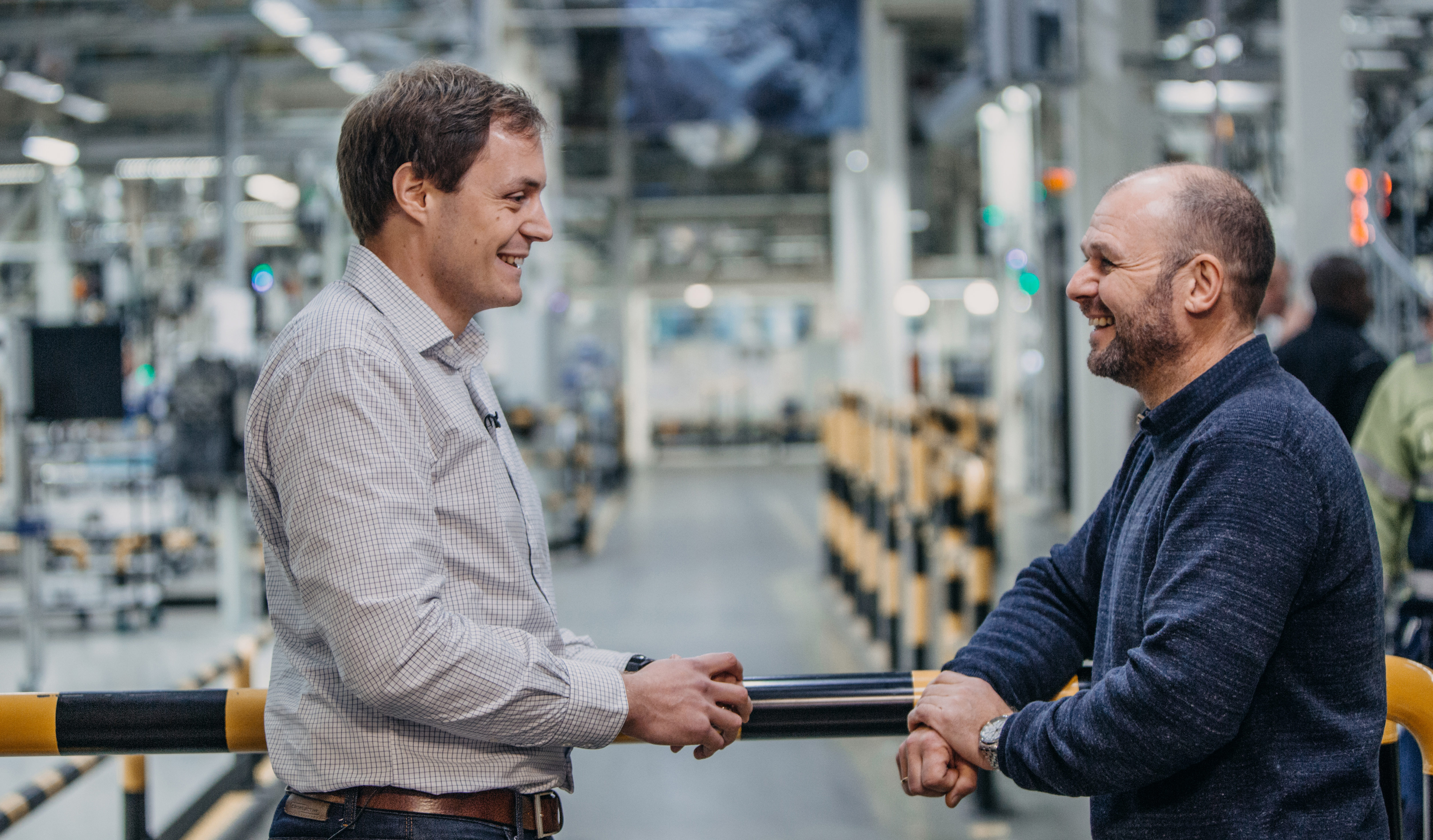 Combining power with intelligence
But with fuel efficiency engineering moving beyond engine performance, smartness added by intelligent systems lets you use the power much more efficiently.

Anders Jensen is the Lead Energy Efficiency Expert at Scania, and what he doesn't know about building and driving fuel efficient trucks is – as the saying goes – not worth knowing. After spending time with him, you realise it's a saying few people would question.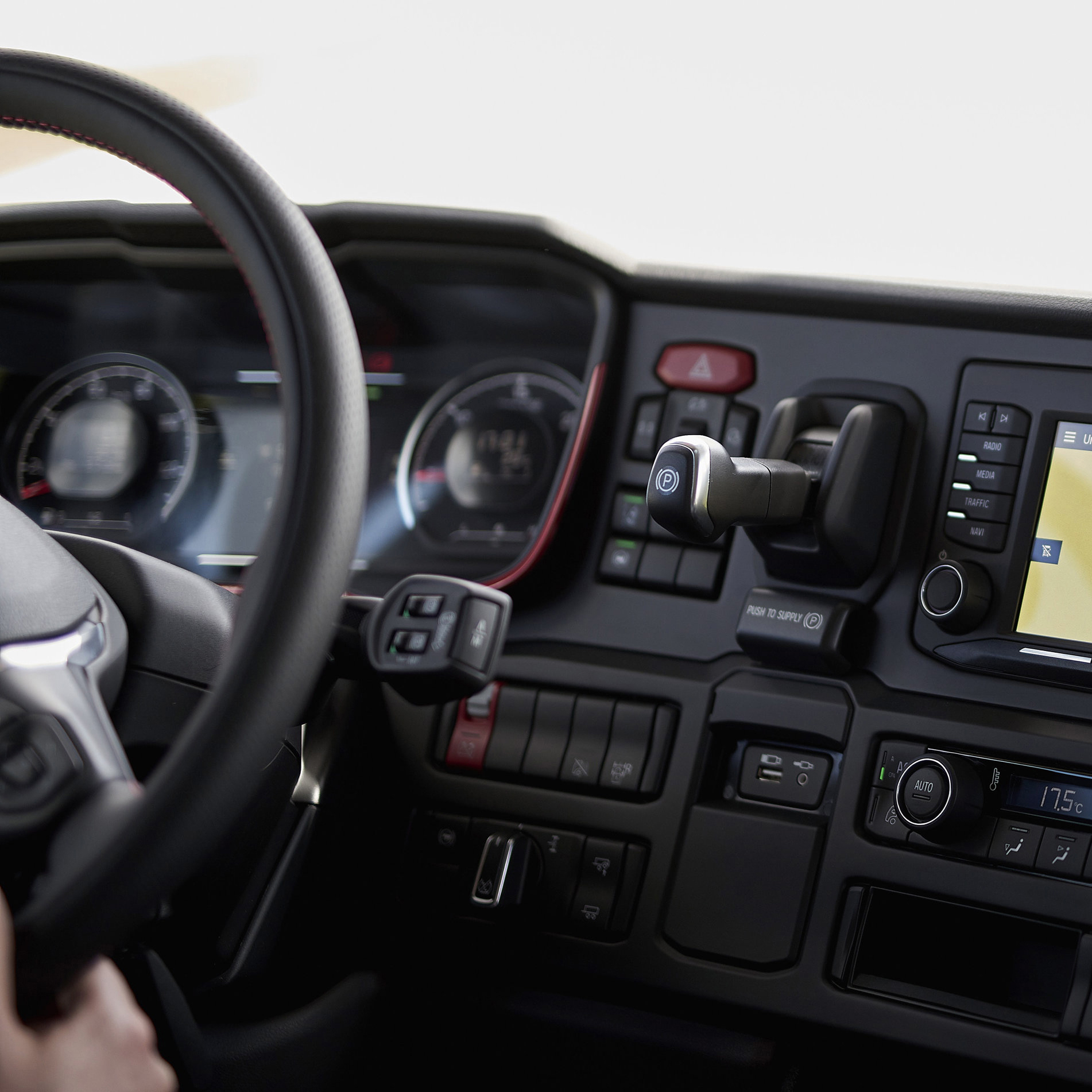 Smarter usage of power and fuel
How you drive is just as important to fuel efficiency as the powertrain itself, and smart systems in your Scania helps you drive optimally at all times.

Active Prediction with EcoRoll  – Uses GPS to predict the topography of the road ahead to adjust the gear and cruise speed before an ascent or descent and also calculates when it is optimal to roll downhill in neutral. Has been proven to save up to 2 percent of fuel with less than a two-minute loss during a full day's driving.

Opticruise gearbox – An automated gear changing system with four performance modes (Standard, Eco, Power and Off-road) that helps you reduce fuel consumption, improve comfort and eliminate the need to watch revs and change gears – letting the driver focus on traffic and the vehicle.

Scania Driver Support – A real-time system that continuously provides safety and fuel economy feedback to the driver, as well as delivering a summary after a completed assignment. 
Making the best use of the support systems does not only mean using less fuel, but also makes the drive easier.

Features like EcoRoll and Active Prediction allow drivers to focus on the traffic rather than micromanaging gear changes, maximising time spent free-rolling in neutral and maintaining the optimal RPMs at any given time.

"Unlike a driver, a truck will never grow tired or lose focus" – Even Aandal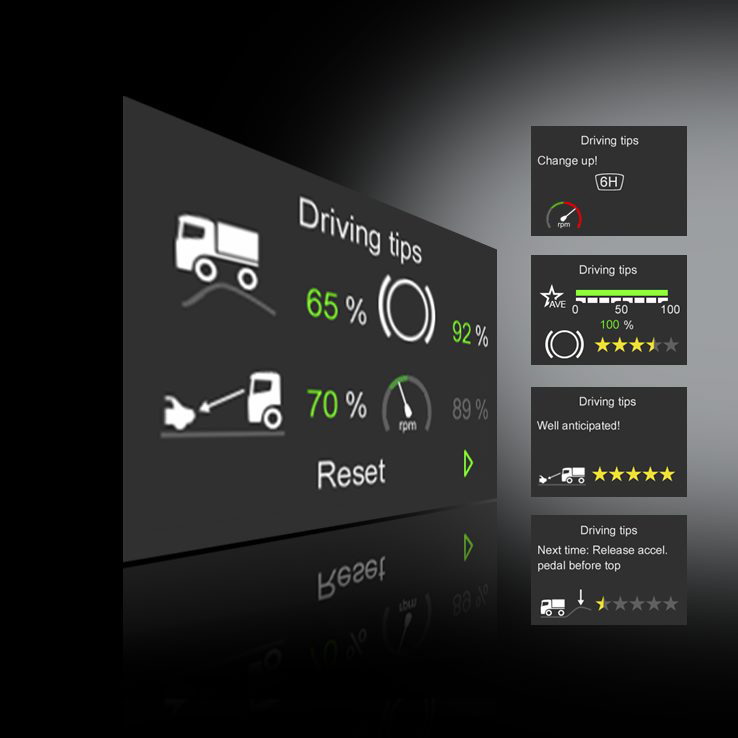 Driving you further with
Driver Services
Your drivers have a huge impact on your business when it comes to cutting costs and increasing your revenue. Investing in Driver Training and working with Driver Evaluation Tool will not only result in drivers that are more fuel-efficient, it has also proven effective in decreasing downtime and the need for maintenance.

Let us take your drivers to the next level
We offer world-class Scania Driver Training, Coaching and Tools that benefits both experienced and new drivers while at the same time substantially increases fuel efficiency. 

Scania Driver Training and Coaching – Give the driver the opportunity to perform at its best. A skilled driver contributes to increased road safety and better fuel economy and also lowers the environmental footprint.

Driver Evaluation Tool – Following up the performance of a driver is key to find possible improvements. Each trip is analysed and compared to other trips made by drivers in similar conditions. Based on the comparison drivers are graded on parameters such as idling, coasting and anticipation. Driver Evaluation Tool is a part of Scania Fleet Management Systems and all data, together with hints and feedback on how to improve, is presented in the Fleet Management App and in the FMS portal online.

Understanding the drivers perspective
As we walk deeper into the building, we are met by small trains of carriers bringing exactly the right components, to the right assembly team, at the right time. Clocks count down to the second for every new departure, quite literally. 

"Besides all the skilled technicians working here in the factory, we have over 3,500 engineers working in our R&D department. Meeting customers like Even puts all that detail expertise into context and understanding the whole. While Even comes from the opposite side – working day-to-day with the whole, but always looking to understand the details," Anders tells us.

The two perspectives meet in a shared mission: Maintaining constant dialogue with drivers. Understanding their perspective – while at the same time providing them with the knowledge about how to drive as efficiently as possible, along with the training and supporting technology that enable them to do so.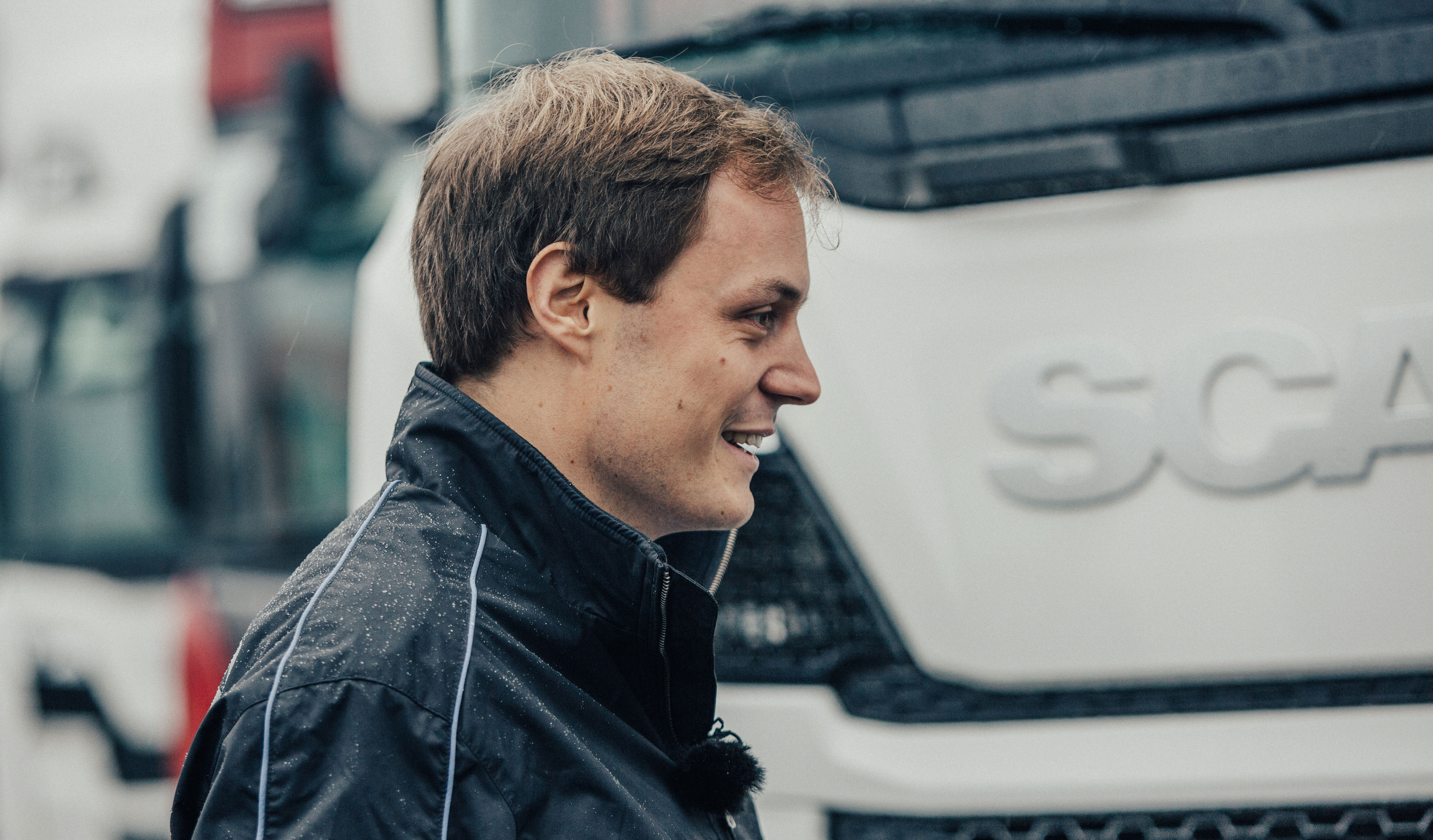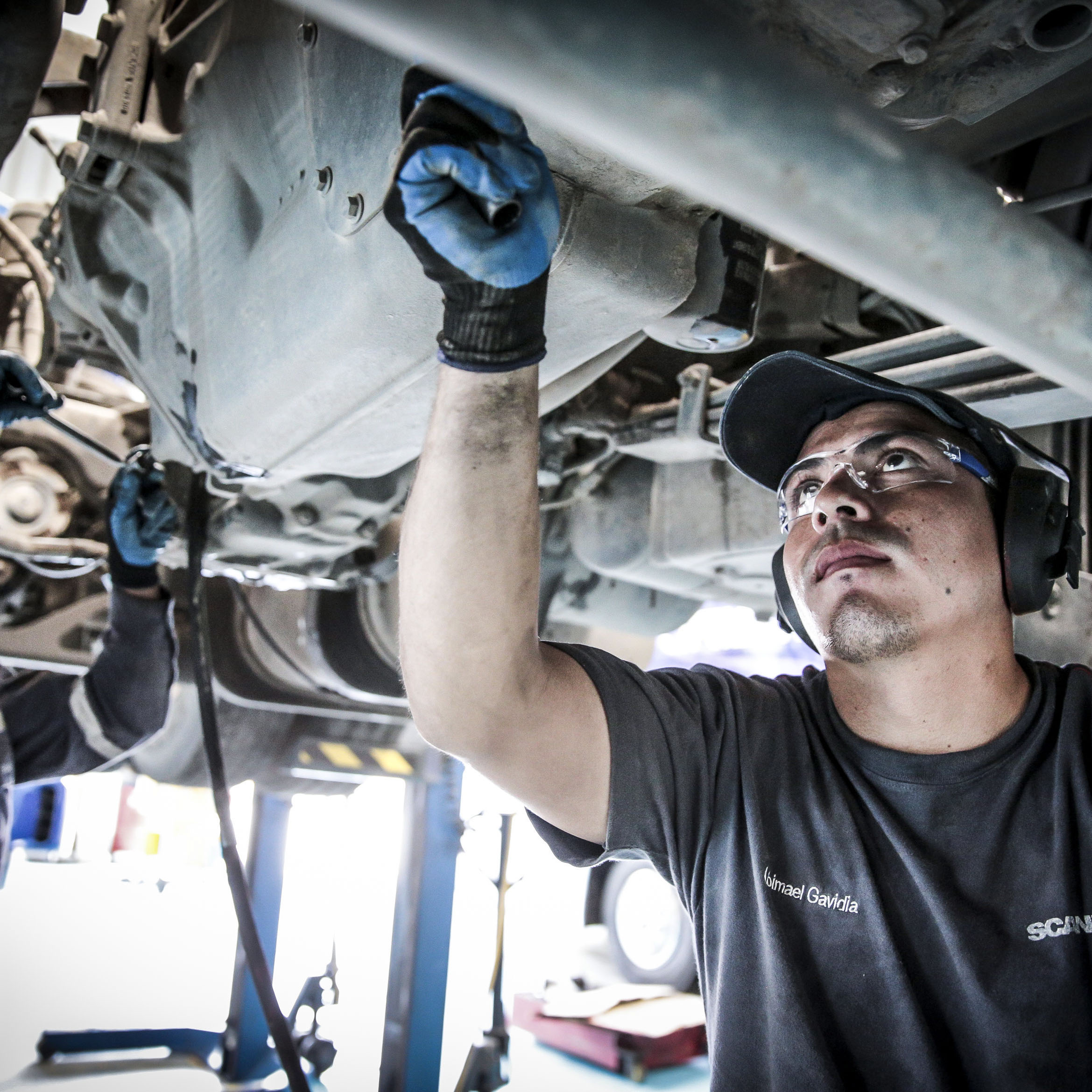 Planned downtime, maximum uptime
Since no business is quite like any other we tailor maintenance plans to suit your business, ensuring maximum uptime, increasing productivity as well as decreasing disruptions in your daily operation.

The secret behind maximum uptime: Scania Workshop Services

Tailored for you – Scania service solutions are designed to service your individual operational needs to ensure high availability for your fleet.

Optimised availability – Through connectivity and real-time vehicle data we offer proactive and preventive services to maximise your uptime and operating economy.

Always close by – Wherever you are in the world, you'll have access to the Scania network of workshops, stocked with available spare parts for quick repairs, 24 hours a day.
A light but strong chassis
Even's chassis has just started to move down the line. You could say it's the first few metres of the hundreds of thousands of kilometres it will spend on its life's journey.

"Every part is important!" James tells us. The wheels and chassis are what literally connects the cargo to the road. Like a really good pair of boots – built to last a lifetime with proper care. 

Part of that care is about creating strong components with high reliability to begin with, but it is equally important to consider optimal serviceability to minimise downtime for the end customer. 

A strong chassis along with the right wheels and tyres makes a big difference to the end product. But you don't want it overly heavy either – because the more weight in your chassis, the higher your fuel usage, and also to keep in mind less payload capacity.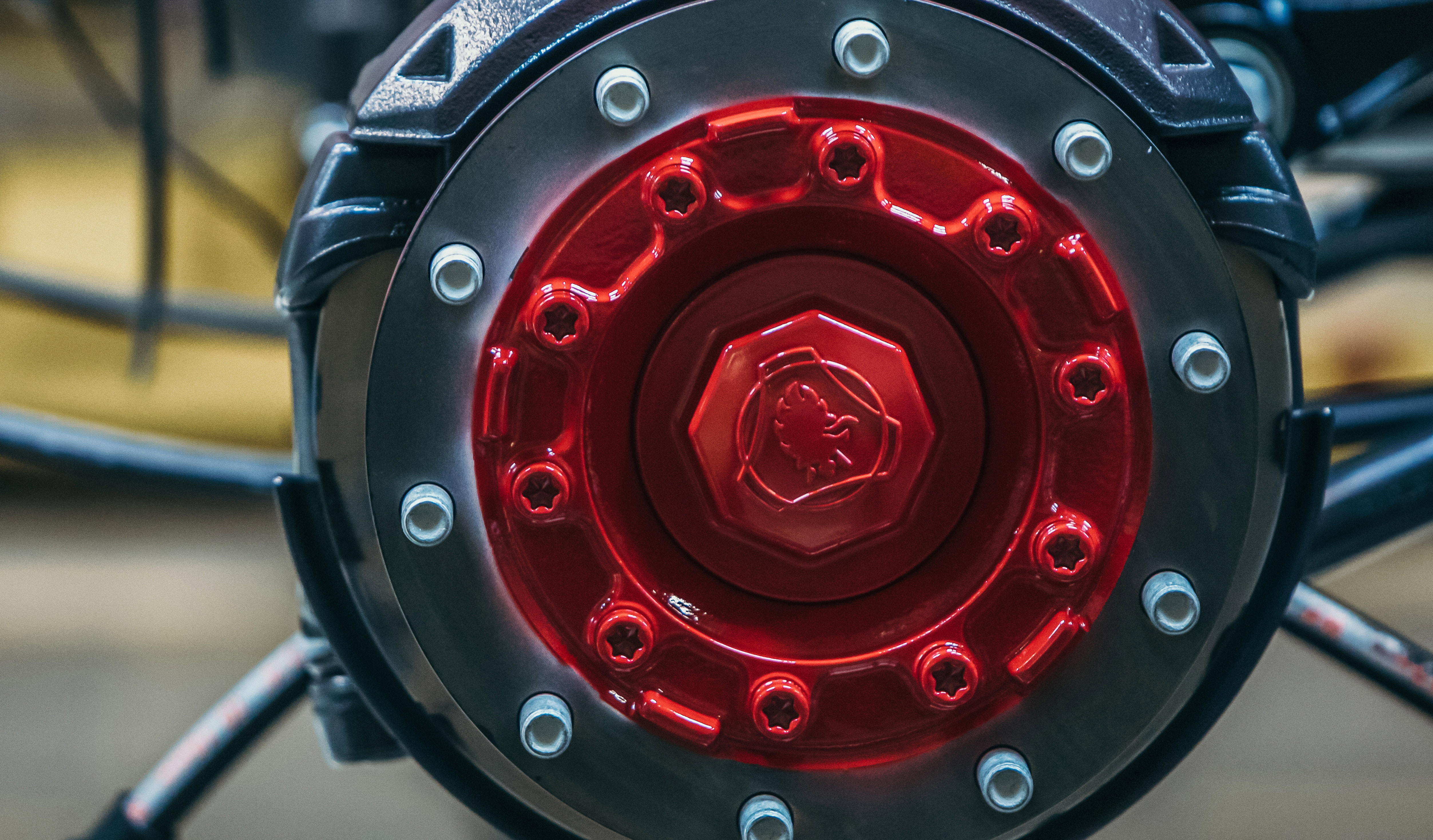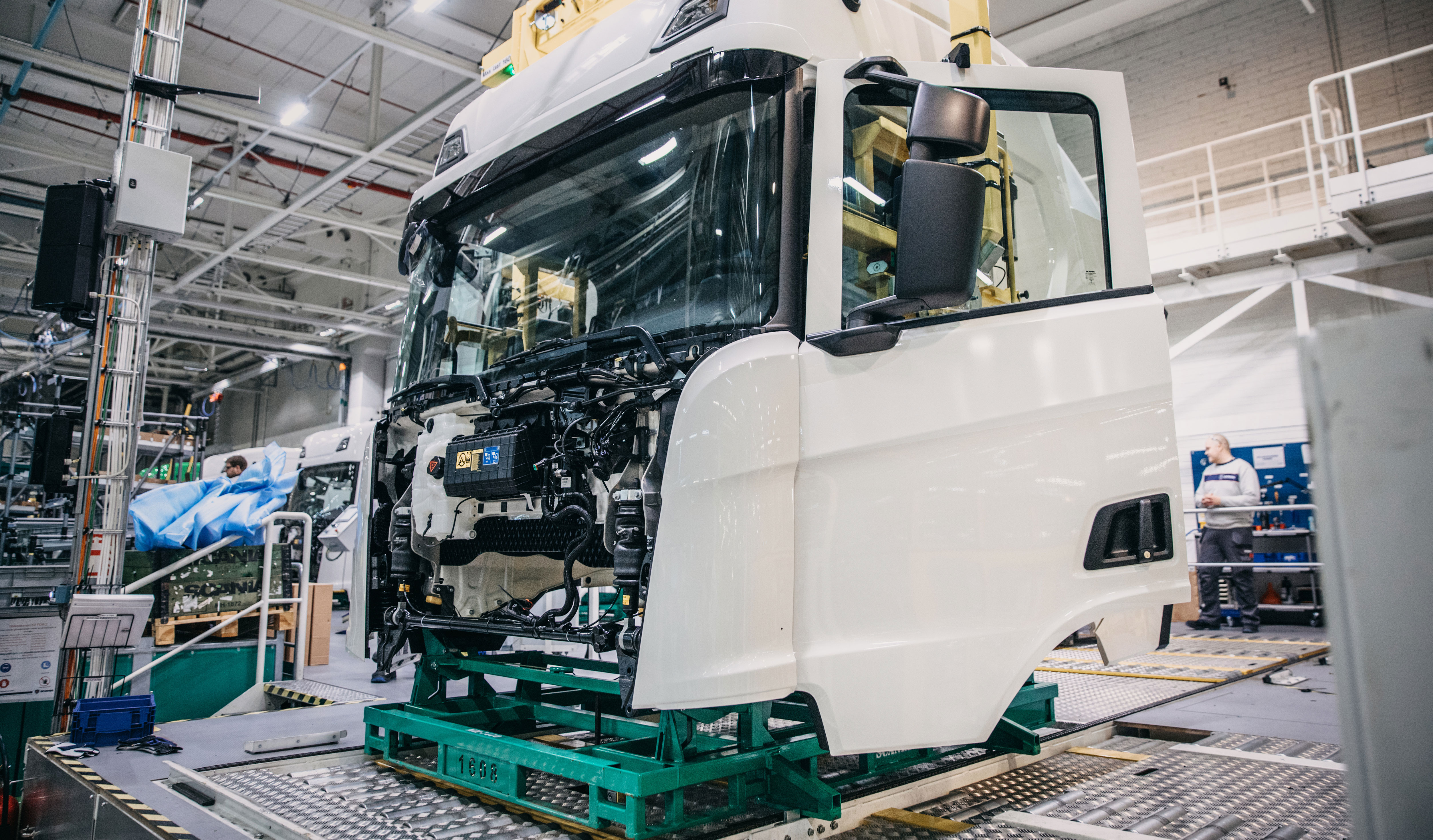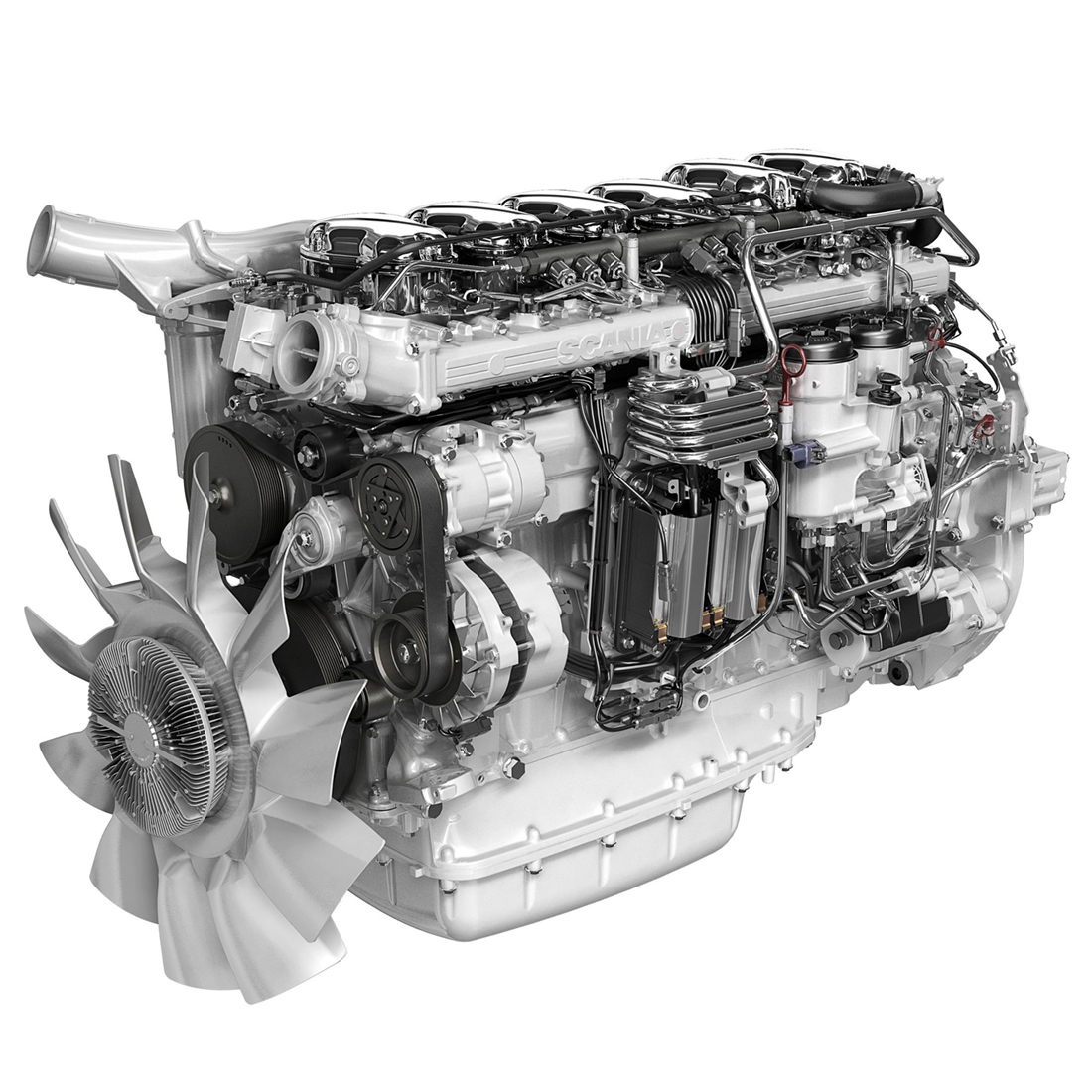 Completely new engine concept
In our new truck range, all Euro 6 engines have been completely overhauled. The latest adjustments help reduce both engine speed and fuel consumption.

The brand-new engine concept includes;
Improved injectors 
Updated combustion chambers 
Improved cooling capacity
New 2.35 rear axle ratio
SCR-only exhaust after treatment in all four 13-litre engines
The improved injectors and reworked combustion chambers alone cut fuel usage by as much as 0.5%. When combined with the new thermostatic cooling that keeps the oil at optimum temperature we achieve a fuel saving of up to 1%.

In total, we can attribute 3% of the promised 5% overall fuel savings in this next generation Scania to the engine and drivetrain alone.
Gaining more power while
Using less fuel
The current 13-litre engine promises as much as three percentage points of fuel savings compared to previous models. All attributed to numerous improvements in the hundreds of individual engine components.

And Anders tells us that there's not a single component in the engine where the engineers are not looking for opportunities to go even further.

A 13-litre 500 hp straight-six engine that runs on either diesel, biodiesel or HVO is heading towards the chassis in front of us. It's the same engine Even ordered.

"Having that flexibility is great. Even though we're running on regular diesel today, looking at transitioning to alternative fuels is one of my key focus areas. Knowing that all I need to do to switch to HVO is a filter change is quite reassuring," Even adds.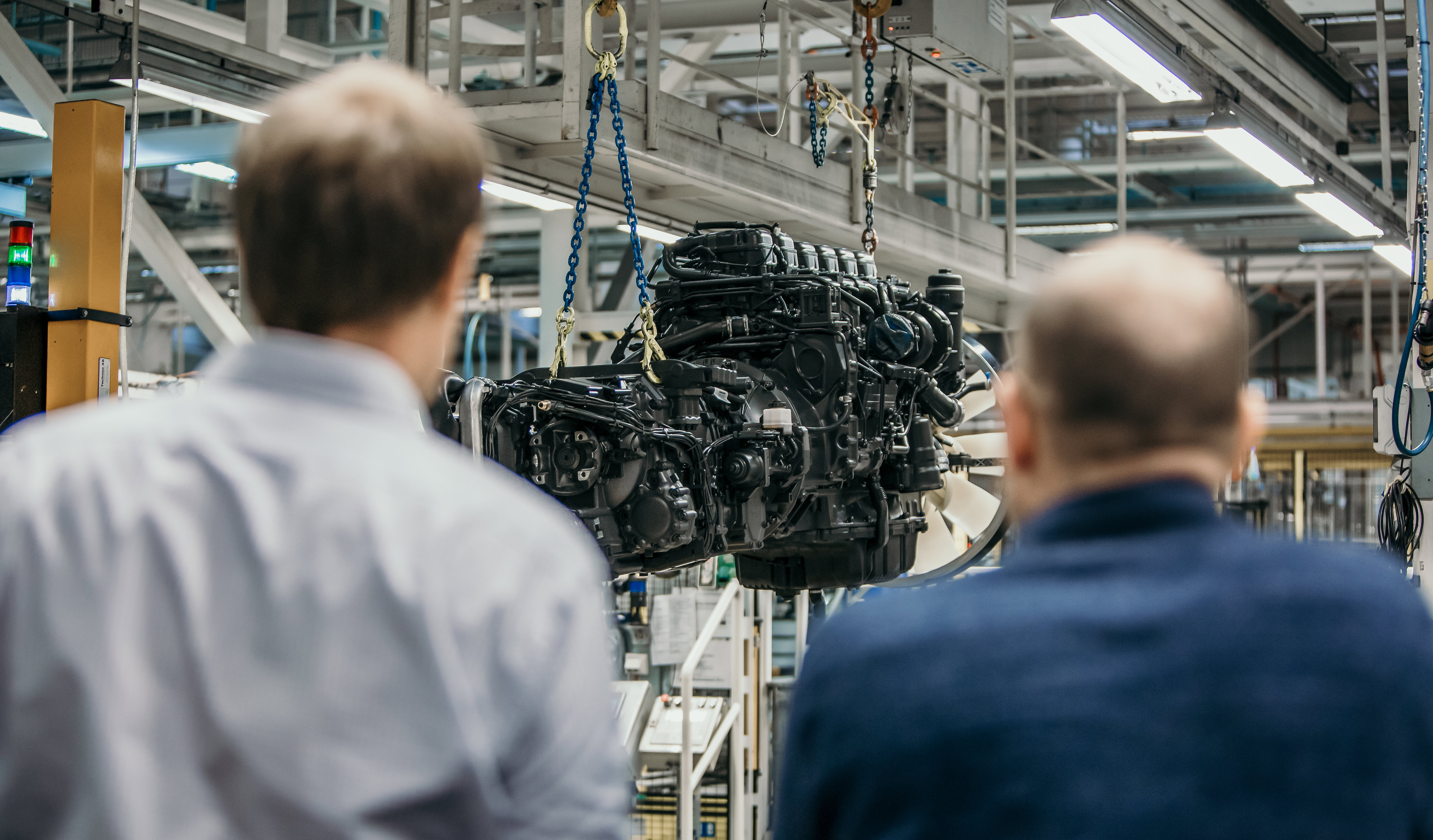 Weight, cost, robustness, efficiency – eliminating friction and heat. It's just a constant cycle of improvement.
2% fuel savings
Reduced wind resistance
The new generation Scania cabs play a huge role in the overall fuel savings.

The reduction of aerodynamic drag was a guiding principle in the all-new design, and not a single gap, corner, angle or surface has been left untouched.

All to reduce wind resistance for not only the cab, but for the trailer as well. To guide the air as smoothly as possible over the entire vehicle from grill to tail light. In fact, even the underside of the vehicle has been improved to minimise unwanted turbulence and drag.

The result of all that work is that 2% of the promised 5% overall fuel saving can be attributed to our new cab design. 
An aerodynamic achievement
Next to our chassis line, Next Generation Scania cabs enter through a big gate at the side of the building.

For long haulage, like with Even's drivers sometimes covering more than 500km a day at highway speeds, air resistance isn't something you overcome with horsepower or torque. At least not without a substantially higher fuel cost.

While the cab is hoisted up and floats over our heads towards the chassis, Anders tells us about the state of the art lab they have here at the Scania campus.

"We can do full climate testing for any climate, but for pure fuel economy, minimising air resistance is the key. If you told our aerodynamics engineers you were going to put a stack of extra lights mounted externally on top of the cab they'd just shake their heads in disbelief," Anders jokes.

What may sound insignificant to some, makes all the difference when you are trying to perfect every detail.
"Hundreds of thousands of hours have gone into perfecting the next generation Scania cab." – Anders Jensen
An underground conveyor system makes sure the right tyres arrive in the right order. Exactly the way Even ordered them – from the manufacturer he prefers.

"The treads and tyre pressures are optimised for the roads back in Ålesund as well as Norway in general. To give the best fuel efficiency in those operating environments," James tells us.

With the steep, winding and often icy or snowy roads around Ålesund, first priority regarding tyre choice will always be driver safety, Even explains.

Anders nods in absolute agreement, but also reminds us that with current energy declaration for tyres you don't have to choose between the two. With the right tyre choice and setup, your tyres can be as fuel efficient as they are safe.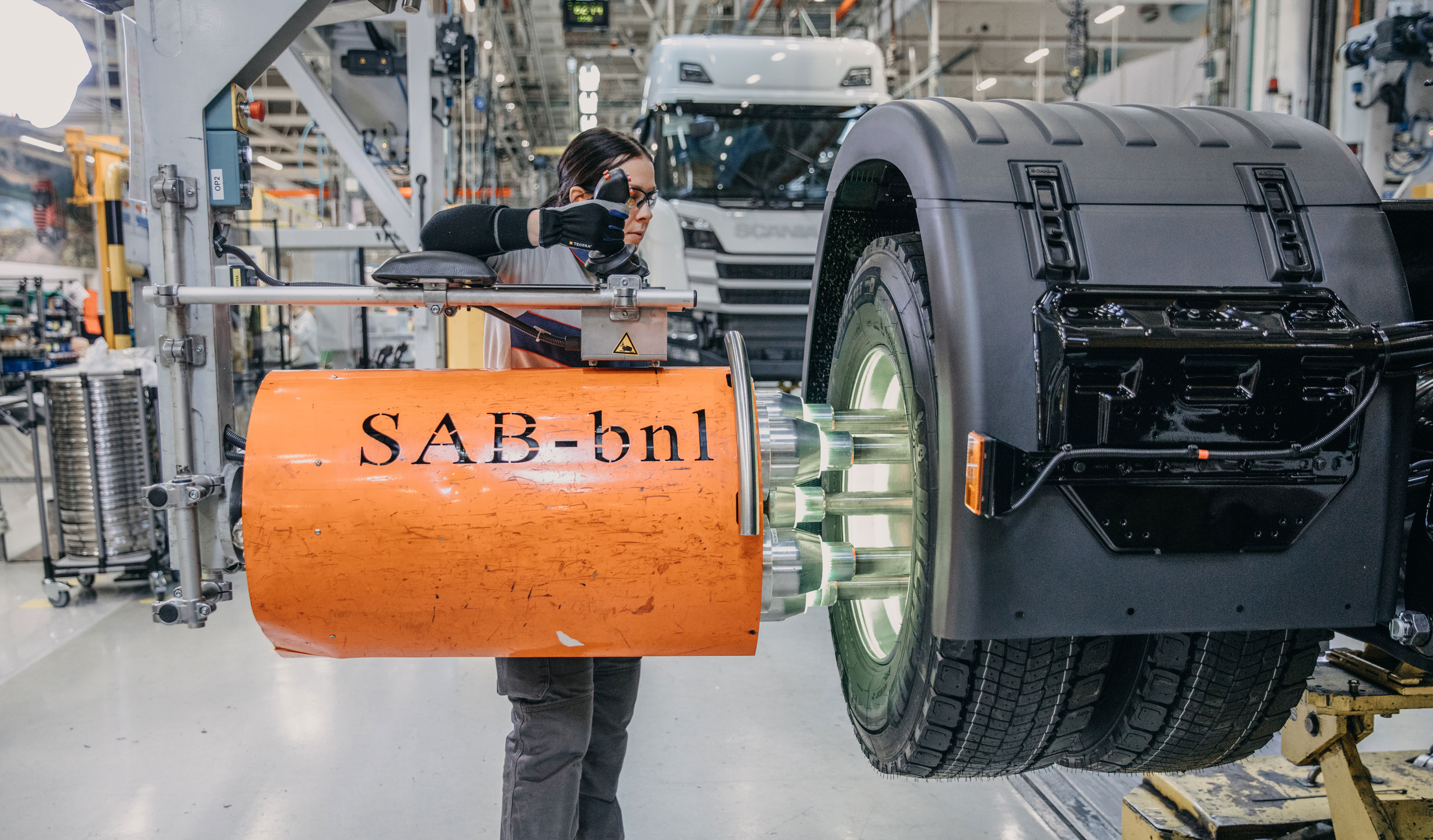 "This is where the rubber meets the road." – James
And even though this is where the story "The making of a fuel-efficiency champion" comes to an end … it's where the story of Even's new white – yet green – R500 truly begins. 
Create your own perfect truck